XFEL: Statement on the war in Ukraine
https://www.xfel.eu/e35178/e35455/e35456
https://www.xfel.eu/news_and_events/news/index_eng.html
news
news
news
eng
1
1
10
top
0
1
%Y/%m/%d
Press-Release
eng,ger
2022/03/24
Back
Statement on the war in Ukraine
Public Statement of Management and Staff of European XFEL endorsed by the Shareholders representing Denmark, France, Germany, Hungary, Italy, Poland, Slovakia, Spain, Sweden, Switzerland and the United Kingdom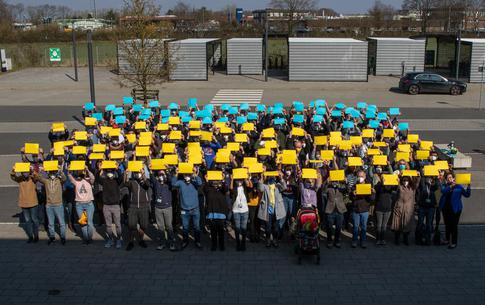 As a scientific facility dedicated to peaceful, non-military research enabling scientists from all over the world to advance knowledge and solve major societal challenges, Management and staff of European XFEL, in line with the United Nations (UN) Resolution A/ES-11/L1, call for an immediate end to the Russian invasion of Ukraine, which is against humanity and an unacceptable violation of international law.
As a consequence of the tragic events, we will not start new agreements with Russian institutions and will suspend existing ones, while respecting the legal obligations of European XFEL.
The future relationships with researchers and institutions based in Russia will be decided by the Council. We are deeply convinced that scientific cooperation promotes peace and that research best flourishes in a democratic international society through collaboration based on freedom, equality, human rights, and respect for international law. The staff members of European XFEL come from over 50 countries. Every one of them is a valued member of our community, no matter which passport they have. Our thoughts are with the suffering people of Ukraine, the many refugees, and the innocent victims. We affirm our solidarity with those affected by the war and are joining initiatives to provide support and help.
The Shareholders representing Denmark, France, Germany, Hungary, Italy, Poland, Slovakia, Spain, Sweden, Switzerland and the United Kingdom endorse the Management to publish the statement above.


Prof. Robert Feidenhans'l Dr. Nicole Elleuche
Managing Directors